Thursday, October 30, 2014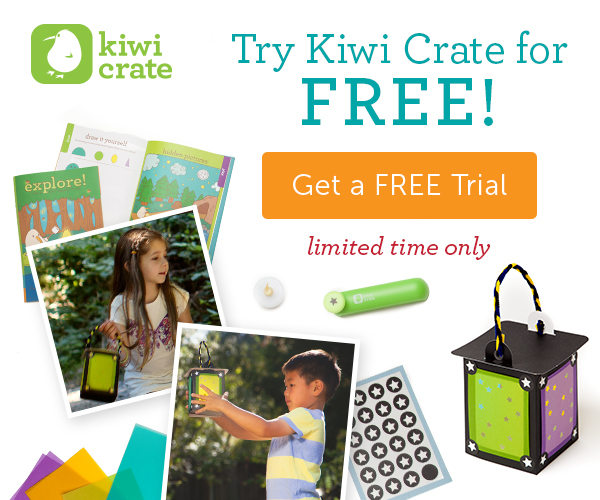 Try
Kiwi Crate
for free! Enjoy a free sample-size project from one of our
most popular
crates! Only $3.95 shipping. You will be automatically enrolled in a Kiwi Crate monthly subscription*, and may cancel at anytime.
Your
free trial
includes: My Starlight Lantern
Create your very own lantern for a fun
camping
adventure
under the stars! Learn about all the glowing animals that can
light
up the dark in our explore!
magazine
filled with bonus projects and
activities
!
CRATE INCLUDES:
All the materials to build your starlight lantern
Full
set of
colored vellum sheets and glow-in-the-dark star stickers to personalize your project
Kid-friendly star hole punch
Tea light included to help illuminate the night
16 page explore! magazine filled with puzzles,
DIY
activities and a bonus firefly project
Get Started
HERE
!
Wednesday, October 29, 2014
Everyday between now and Christmas, Amazon will have some super HOT deals for toys, household products and more. New to this years Amazon Lightning Deals Amazon Prime members can begin purchasing items 30 minutes before the official start of select deals.
Work Bench 'N Box
- Starts for you at 6:00 PM CST/4:00 PM PST/7:00 PM EST
Learning Resources Healthy Breakfast Basket
- Starts at 7:00 PM CST/5:00 PM PST/8:00 PM EST
Brio Travel Train
- Starts at 8:00 PM CST/6:00 PM PST/9:00 PM EST
Learning Resources Jumbo Ocean Animals
- Starts at 9:00 PM CST/7:00 PM PST/10:00 PM EST
The Golem's Latkes
- Starts at 10:00 PM CST/8:00 PM PST/11:00 PM EST (Prime Early Access Deal starting 30 minutes prior)
Plan Toy Baby Walker
- Starts at 10:00 PM CST/8:00 PM PST/11:00 PM EST
Target.com
has a great deal on these foil star stickers.
Up & Up Foil Star Stickers 440 ct - $0.17
These is available for store pick up.
Limit of 3.
Silver Crystal Stud Earrings for only $1.59!
600 GLOW IN THE DARK LOOM RUBBER BANDS for just $1.89 & FREE SHIPPING!
USB2.0 Memory Card Reader Writer for MicroSD Micro SD T-Flash TF Card ONLY $1.40 & FREE SHIPPING!
Retro Classic vintage Bronze butterfly pendant necklace chain just $1.56 & FREE SHIPPING!
11 Function Credit Card Size Survival Pocket Tool for just $1.55 & FREE SHIPPING!
3pcs Colorful Magic Flexible Bendy Soft Pencil for Kids just $1.93 & FREE SHIPPING!
Portable Pocket LED Card Light Lamp Put in Purse Wallet just $1.75 & FREE SHIPPING!
Handmade Soap Molds Soap for just $1.75 & FREE SHIPPING!
Egg white separator just $1.89 & FREE SHIPPING!
Chinese Finger Traps just $1.83 & FREE SHIPPING!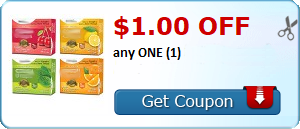 Buy 2 Olay Regenerist Luminous Cleanser 5oz, $8.00
Use 2:
-$4.00/1 Olay Regenerist or Pro-X Moisturizer or Cleanser, exp. 10/31 (Olay Insert, 09/07)
-$4.00/1 Olay Regenerist or Pro-X Moisturizer or Cleanser, exp. 11/30 (Olay Insert, 10/5)
-
$2.00/1 Olay Regenerist Product Coupon
Total - FREE
Others:
$2.00 off ONE ProX by Olay Product
$2.00 off ONE Olay Regenerist product